In Room Nursing and Caregiving Services Available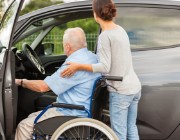 Nursing or Caregiving Package, includes $50 credit towards personalized care with American In Home Care
Enjoy peace of mind during your stay at the Residence Inn Jacksonville Mayo Clinic area, with wellness in mind. Caregiver and nursing services are available from our partner American In-Home Care's referred care providers. Nurses, Certified Nursing Assistants, and Home Health Aides are available dependent upon your needs as determined through a no obligation on-site or telephone consultation with an experienced Client Care Liaison. Consultation and scheduling are available prior to or during your stay. Flexible customized care services and scheduling, along with affordable hourly and daily rates are offered from compassionate referred caregivers.
Companion Care
Personal Care
Live-In Care
Alzheimer's and Dementia Care
Skilled Nursing
Please note that a minimum of 4 hours of service applies. To learn more about the type of care services available our website is www.americaninhomecare.com or to schedule services at the Residence Inn Jacksonville Mayo Clinic area you can call our local Client Care Liaison Jason Lederman directly at 904-763-9319 or visit www.americaninhomecare.com/jaxresinnmayol. Please reference this package when booking services.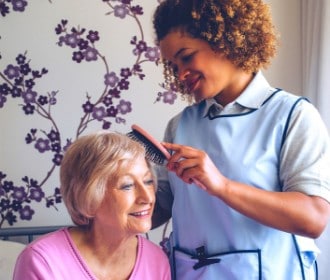 Contact the Residence Inn Client Care Liaison Directly to Discuss Your Needs or Schedule a Caregiver
Our Home Care Team is Ready to Serve the Guests of Residence Inn - Mayo Clinic Area
Shaletha Magee
Client Care Coordinator
Matt Robinson
Executive Vice President & General Manager
Our team of experienced, dedicated professionals is on site at the Residence Inn - Mayo Clinic Area, and at your service. The Client Care Liaison will serve as your main point of contact to learn and understand your or your loved one's care needs.  In that way they will be able to refer the care provider that is right for your situation, during your stay at the Residence Inn. To ensure the highest level of service and responsiveness, the Client Care Liaison is backed by a team of Care Coordinators, office staff and management, both at the hotel location and at our primary Jacksonville office.  All the compassionate dedicated members of our experienced team are ready to assist you and your family in facilitating the care you desire, during your stay. We look forward to serving you.
Jacksonville Home Care – Residence Inn – Mayo Clinic Area
Residence Inn – Mayo Clinic Area Office
4905 San Pablo Road South
Jacksonville, FL 32224
Phone – 904-737-7667
Fax – 904-737-7661

Special Care By Design
"When we knew that my mother needed 24-hour companion care due to cancer, I called about 6 different services and the primary reason I chose AIHC was how professionally you responded to my questions… and then the best thing happened –extraordinary care for my mother. Thank you so much for providing such professional, dependable, compassionate care."
Linda, Daughter of AIHC client

"Please give your Client Care Team recognition for excellence in customer service on my behalf.  They have always answered my emailed questions the same day, in a timely and compassionate manner which I find rare in today's corporate world"
John, Son of AIHC client

"I want to express my appreciation for the kindness, capability, and patience that has been shown to me by my recent caregivers, who were referred to me by American In-Home Care. They have rescued me from feelings of hopelessness, loneliness, and I must admit, grouchiness… They have helped make this Christmas season one of happiness and relief from worry. I want you to be aware of my admiration and appreciation."
Bruce, AIHC client

Customizable and Affordable In-Home Care Services in Jacksonville Metro Area
Serving Jacksonville Counties and Communities
Counties
Clay
Duval
Nassau
St.Johns
Communities
Atlantic Beach
Baldwin
Callahan
Fernandina Beach
Green Cove Springs
Hastings
Hilliard
Jacksonville Beach
Jacksonville**
Keystone Heights
Marineland*
Neptune Beach
Orange Park
Penney Farms
St. Augustine Beach
St. Augustine